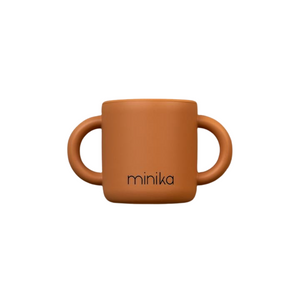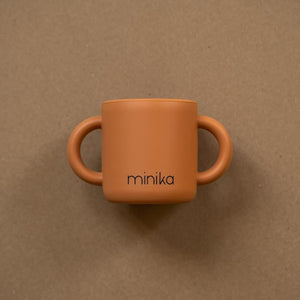 These learning cups with two handles from minika are perfect for Baby's small hands. Made with BPA-free, food-grade silicone, they are microwavable and also suitable for the freezer. Available in 5 colors.
Wash with soap and a damp cloth, or in the dishwasher (top rack).
Minika is a family, Canadian-based company. They make all their wood products by hand in their Quebec workshop. Their silicone products are made by overseas manufacturers.