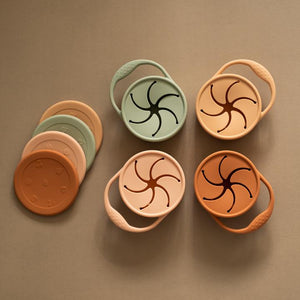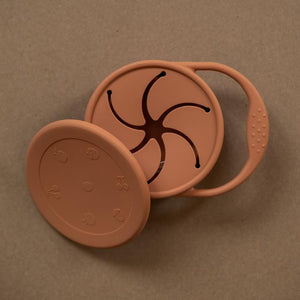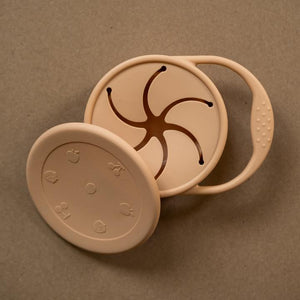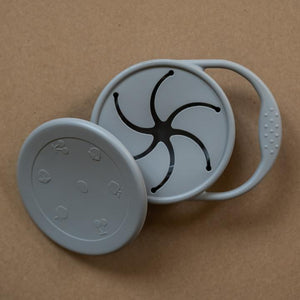 We are amazed by these collapsible bowls with lid from minika, which are ideal for Baby's dry snacks. Their small handle allows Baby to hold and carry them around, while their ingenious semi-opening helps reduce the mess... Plus they are collapsible, giving you the option to size up. Made with BPA-free, food-grade silicone, they are microwavable and also suitable for the freezer. Available in 5 colors.
Wash with soap and a damp cloth, or in the dishwasher.

Minika is a family, Canadian-based company. They make all their wood products by hand in their Quebec workshop. Their silicone products are made by overseas manufacturers.