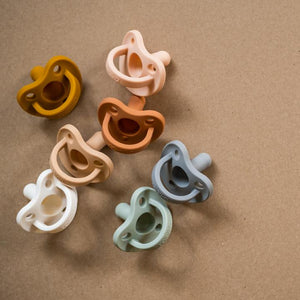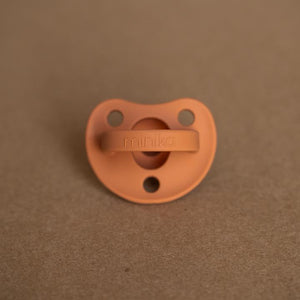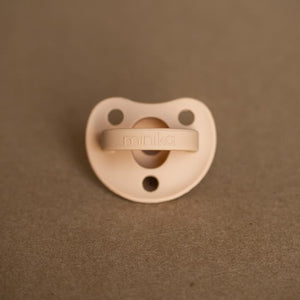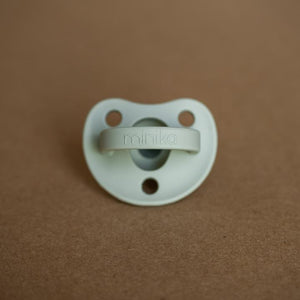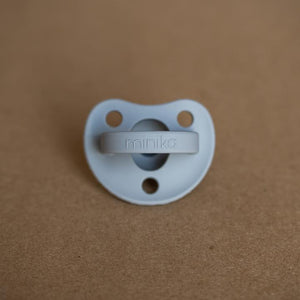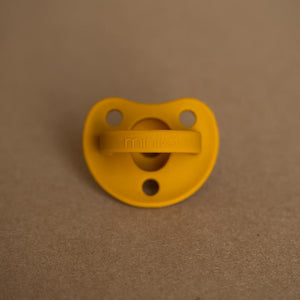 These soft silicone pacifiers from minika are BPA-free, PVC-free, latex- and phtalate-free and are recommended for babies 0-12 months. Available in 6 colors.
Why silicone pacifiers?
Because silicone is resistant to bacteria and mold. Plus, it makes these pacifiers dishwasher safe!
Caution & recommendations from minika:
Pacifiers should be used to soothe, not to chew. For safety and hygiene reasons, we recommend replacing the pacifier after 2 months of use. Always sterilize for 3 minutes before first use. To avoid choking and suffocation risks, inspect the pacifier before each use by pulling the nipple portion in all directions. Throw immediately if damaged. Do not use without adult supervision. Do not attach pacifier around child's neck.
Minika is a family, Canadian-based company. They make all their wood products by hand in their Quebec workshop. Their silicone products are made by overseas manufacturers.