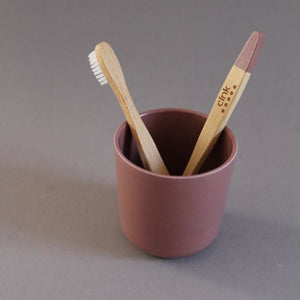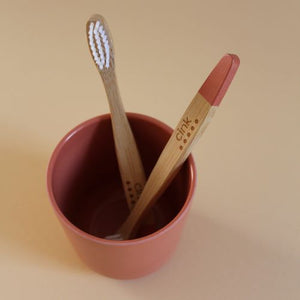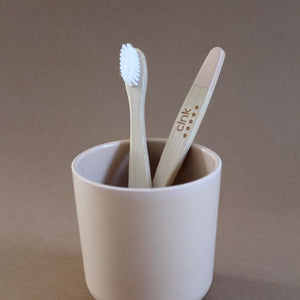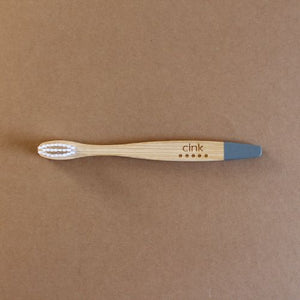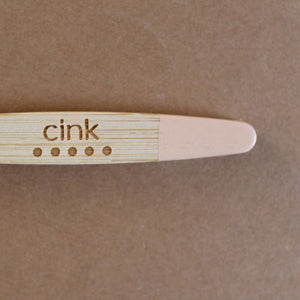 Your recycled toothbrush. Not used, but recycled! :) What does that mean? cink products are made of recycled organic bamboo, i.e. from the waste created in bamboo chopsticks production. Amazing, isnt' it?
- Handles are made of sustainably grown bamboo, which makes them 100% biodegradable as well as antibacterial.
- The bristles are made of soft, BPA-free nylon 6, simply because there is no effective, biodegradable alternative as of now.
All cink products are blended with GMO-free corn starch and a 100% food-grade melamine binder - but unlike traditional melamine - cink products are not coated with any surface treatments and they are coloured with water-based, food-proof colour pigments. A bonus: the minimal packaging is also made of recycled material!
Designed in Sweden, made overseas.
Glass is for presentation only, not included.