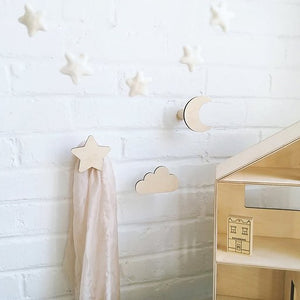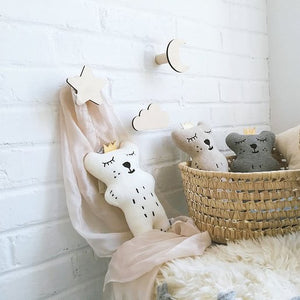 Beautiful celestial wooden hooks.  The hooks are not only decorative but also practical and super easy to set up. Very durable and safe, they are ideal in kids' rooms to hang storage bags, favorite clothes and coats, a dream catcher, or just to use them as part of the decor!

Size: 3.5" x 2.5"
Screw included. The price is for one hook only. 
Please keep small parts away from babies and children.
The Butter Flying. A Kids Room Decor Brand. Soft materials, beautiful warm colors, timeless design, everything you need to give Baby's room a poetic atmosphere. The best part? Handmade in Montreal since 2008.