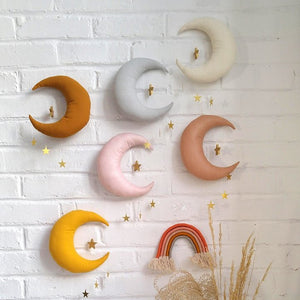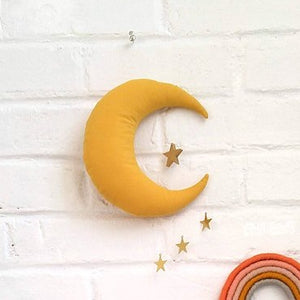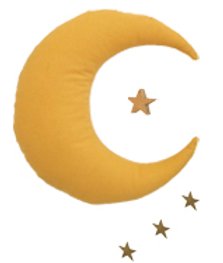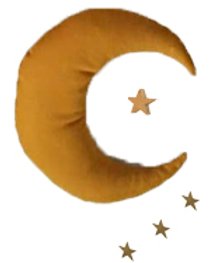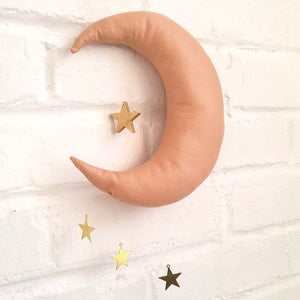 These adorable moon mobiles with gold metallic stars will enrich every decor! They can be hung under a canopy, above the crib, or used as wall decoration.
Size ≈ 20 cm / 7 inch
The price is for one mobile only.
Like a color that we don't currently offer? Get in touch with us: info@BBsouk.ca.
The Butter Flying. A Kids Room Decor Brand. Soft materials, beautiful warm colors, timeless design, everything you need to give Baby's room a poetic atmosphere. The best part? Handmade in Montreal since 2008 while minimizing waste by reusing fabrics as much as possible.